MAKING A WORLD OF DIFFERENCE through
Providing Access to Education
In Ghana, so many students lack access to education for the smallest amount of fees by U.S. standards. Sometimes, it might even be the inability to pay for a uniform, or a printing fee to take exams.
Our scholarships support Ghanaian students who would not otherwise have the opportunity to receive an education. We serve both a group of students who are in destitute circumstances, and are a lifeline of support for basic needs and accessing education. We also support students identified by teachers as brilliant but needy- students that need some assistance with school fees, but have supportive caretakers.
A needs assessment is conducted by CIH social workers for all referrals. Sponsorships assist with school fees, supplies and uniforms. For some students, we are also providing supplemental nutrition and extra classes for support.
We currently are supporting 33 children in 8 different schools.
"The scholarships have been a blessing. The real impact of the scholarship is not its place in a financial equation, but its role in the life of all our students. All of our recipients would not be able to pursue their academic passions without the generosity of Children Inspiring Hope and its donors."
– Kelvin Delali Abba, Chief of Operations in Ghana
In loving Memory
Vida Oyiadzo was one of CIH's first partners in Ghana and the Head Mistress at EP Primary Ho-Bankoe school. She lead by example, listening, patience, prayer and love and was full of wisdom. At our first closing in Ghana she said, "Now that we are tied together, we can not break. This is a sign of solidarity. Tell the children we are one. We can no longer be broken."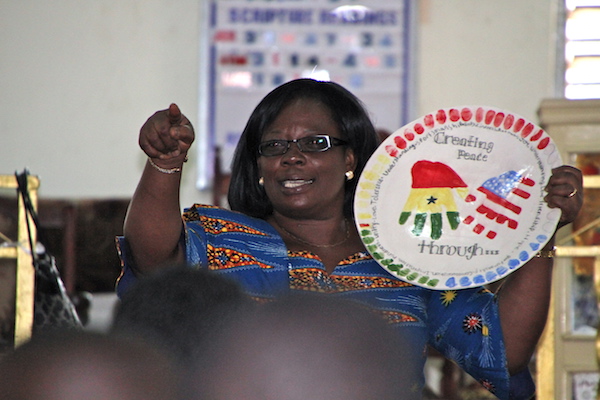 July 4, 1956- June 23, 2011
Our scholarship fund was started in Vida's honor, so that for years to come, her legacy will continue to live on providing education and support for the children of Ghana.
*Senior Secondary School is completely out of reach for most Ghanaians due in large part to the schools being boarding schools.