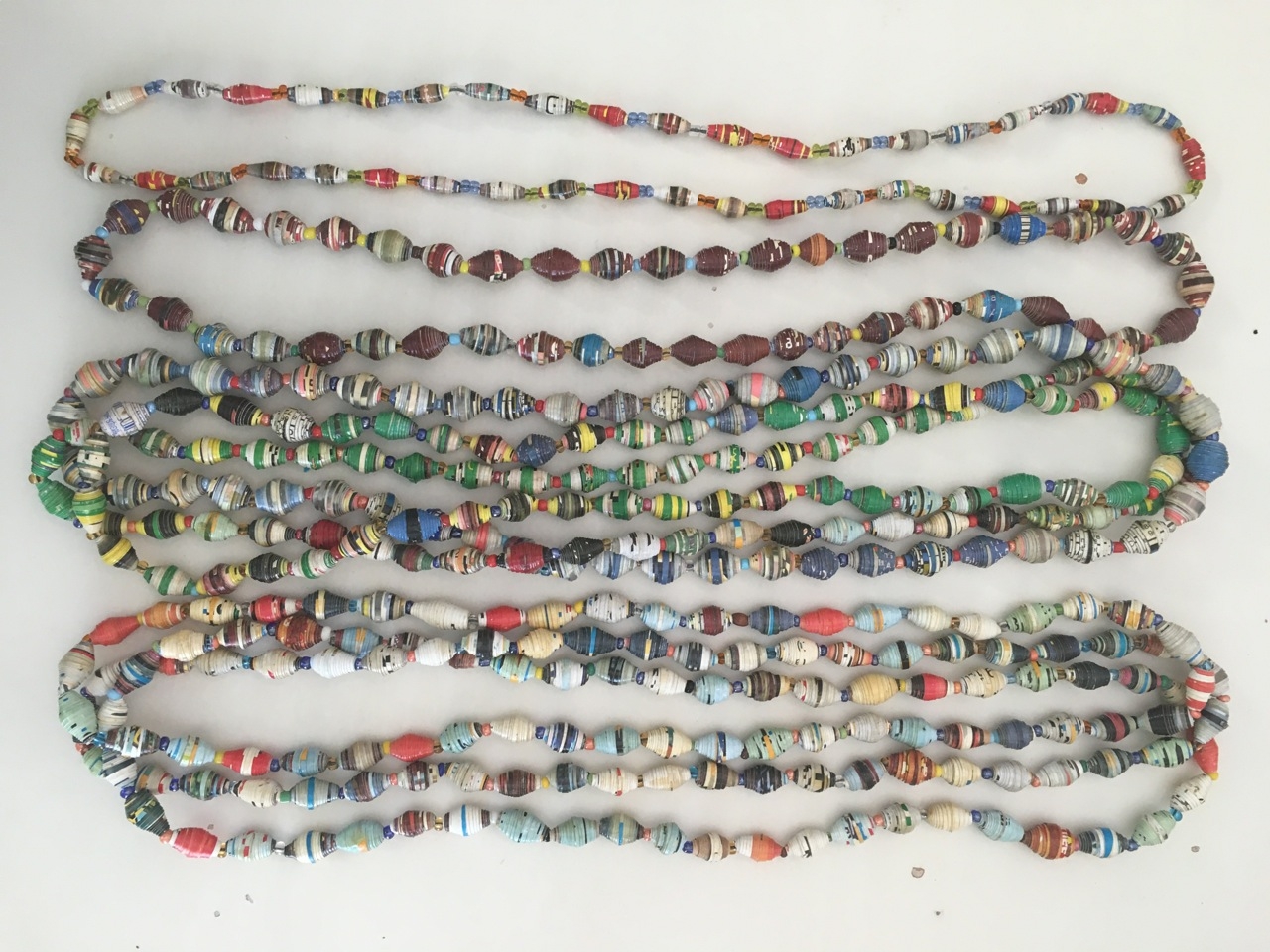 Paper bead necklaces
These necklaces, which can also be worn as bracelets, are made from recycled paper by a collective of women, available in four beautiful colorways.
A visitor from Australia taught the women how to make and string these beads. This is the first source of income for these women, enabling them to pay their children's school fees.